5280 Stone is a premier granite and quartz countertop fabrication company in Frederick, CO that works with residential and commercial properties. We service all of Colorado and the surrounding regions, such as southern Wyoming. Our fabricators specialize in granite, quartz, quartzite, marble, travertine, limestone, sandstone, onyx, and porcelain slab (neolith) countertop fabrication and installation. Contact us today to learn more about our fabrication, installation, and more.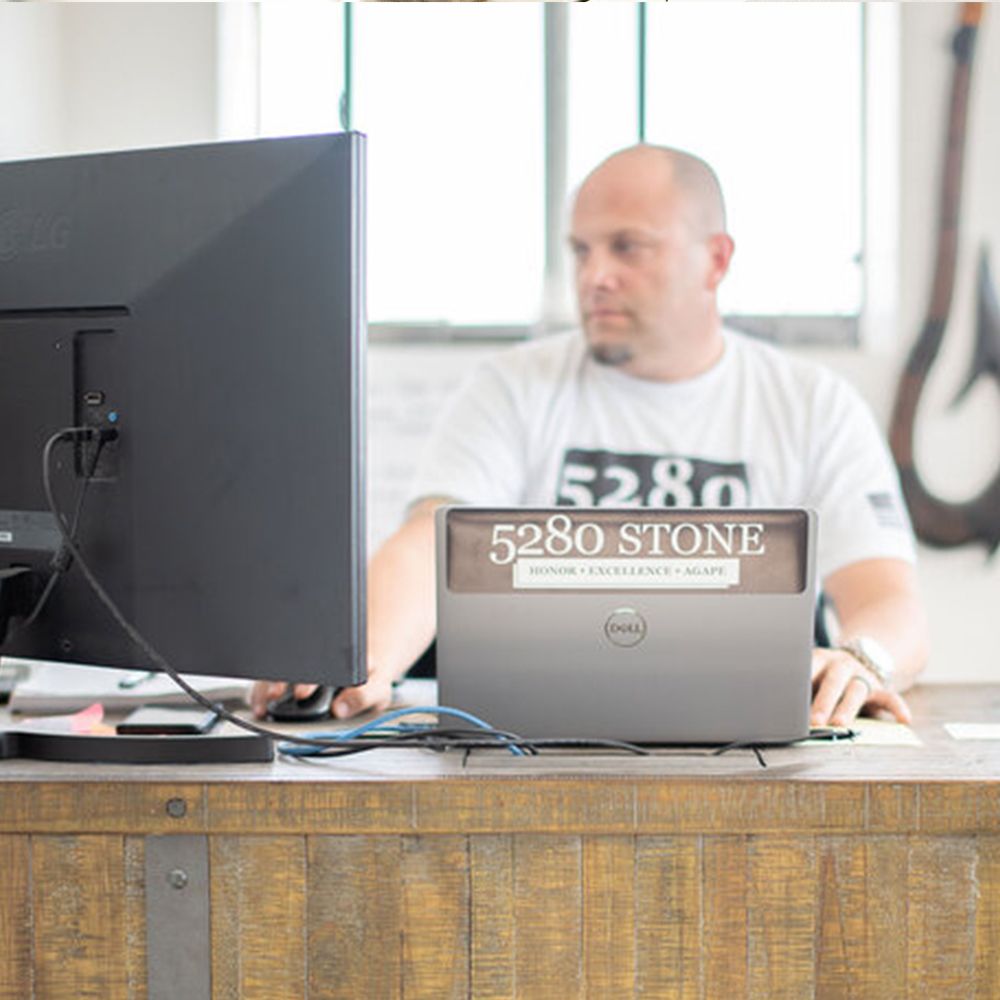 High-Quality Granite and Quartz Countertops
We have been working in the area for many years, and our experience shows in the quality of our work. We're a family-owned business, and we treat every customer like they're part of our family. We take pride in our work and it shows in the end result. Contact us today to schedule a free consultation. We'd love to add you to our list of satisfied customers.
Benefits Of Stone Countertops
There are many benefits of stone countertops, including their durability and beauty. Stone countertops can last a lifetime with proper care, and they add value to your home. They're also heat resistant, stain-resistant, and easy to clean. Furthermore, stone countertops are unique and come in a variety of colors and patterns. Contact us today to learn more about the benefits of stone countertops and how they can help take your home to the next level.
If you're looking for a beautiful and durable countertop option for your home, 5280 Stone is the right choice. Contact us today to learn more about our granite, quartz, and marble countertop options. We'll help you find the perfect option for your home and budget. Thanks for choosing 5280 Stone!
Kevin Gray
Owner
Born in Littleton, CO Kevin grew up to be a true family man. He graduated from Colorado State University with a degree in Construction Management and lives on a farm out side of Greeley with his wife, Darla and their 4 daughters. Kevin has worked in the stone fabrication industry for over 20 years. His employees love him and his customers adore him. Kevin enjoys working on his farm and playing golf when he can.
Jesse Watts
VP of Operations
Besides Camping, fishing, and anything outdoors- Jesse brings team and unity to 5280 Stone. He has been with us for a short time but without a doubt has made an impact on the company. He goes above and beyond to push the company to the highest level. Expecting nothing but the best for our customers and ensuring they feel like family from the second they walk into the door and even after their project is done. He cares for each customer and each employee as he would his own family, you can always turn to him for anything you may need. Jesse was born in Denver, CO and currently lives in Firestone, CO with his wife Retta and his 3 boys.
DJ Bell
Production Manager
Blown-in from Nebraska, Dj graduated from Chadron State with a business degree and has worked in our industry for over 15 years. His continued dedication, knowledge, and loyalty to 5280 has made the company be one of the best fabrication shops in the state. Dj lives in Fort Collins with his wife, Laura, and their 4 sons. When you can't find him at the shop you can find him watching baseball, working on his house, or making T-shirts. Dj has a passion for Baseball and anything Sports.
Andrey Titov
Install Manager/Tech
Born in southern Russia, Andrey started working in this industry in 2004. Andrey is a welcome site on any project as he has a way of trouble shooting any situation. Andrey is a family man and loves good food and working on cars!
Daycia Langridge
Care and Culture
Although she has only been with us for a year her bubbly personality and contagious laugh make everyone feel warm and cheery. From day one she is the first person to offer help, to anyone that may need it whether it is small as calling a customer or giving her shirt off her back to someone in need she is always there. Our customers are greeted by her right as they walk into the door and leave with a smile. 5280 is lucky to have such a selfless caring person. When she isn't working you can find her baking sweet treats or decorating her house.
Chelsey May
Sales Associate
Chelsey has the most contagious smile at 5280 Stone. She loves helping customers pick out and design their dream kitchens. Chelsey moved to Colorado when she was little all the way from Kansas. She enjoys spending time with her friends and family and has 2 adorable girls that light up her world!
Shantelle Sherlock
Sales Associate
Shantelle is another newer member to the 5280 family, but that hasn't stopped her from blending right in. Her smile and personality never disappoint, you feel like you are with a longtime friend the second you meet her. She goes above and beyond for our customers to feel like they are her only customers. When she isn't busy working on bids or creating an amazing counter design you can find her shopping with her daughters or detailing her car with her husband. She is all about family and spending time together
Chris Pohl
Sales Associate
Just joining the team is Chris, having grown up in a military family he is warmed right up to the 5280 family from the start. He has joined us from the flooring industry and has already shown how eager he is to start learning the industry and working with customers. We are so excited for him to join our team here and grow with the company. When he isn't at work you can find him hiking, camping, or doing anything outdoors.