If you're looking for a unique and beautiful countertop option, soapstone is a great choice. Soapstone is a natural stone that has many benefits and uses. It's heat-resistant, scratch-resistant, and stain-resistant, making it a durable option for your kitchen or bathroom. 5280 Stone is a leading stone fabricator in Denver that specializes in creating beautiful pieces for your home.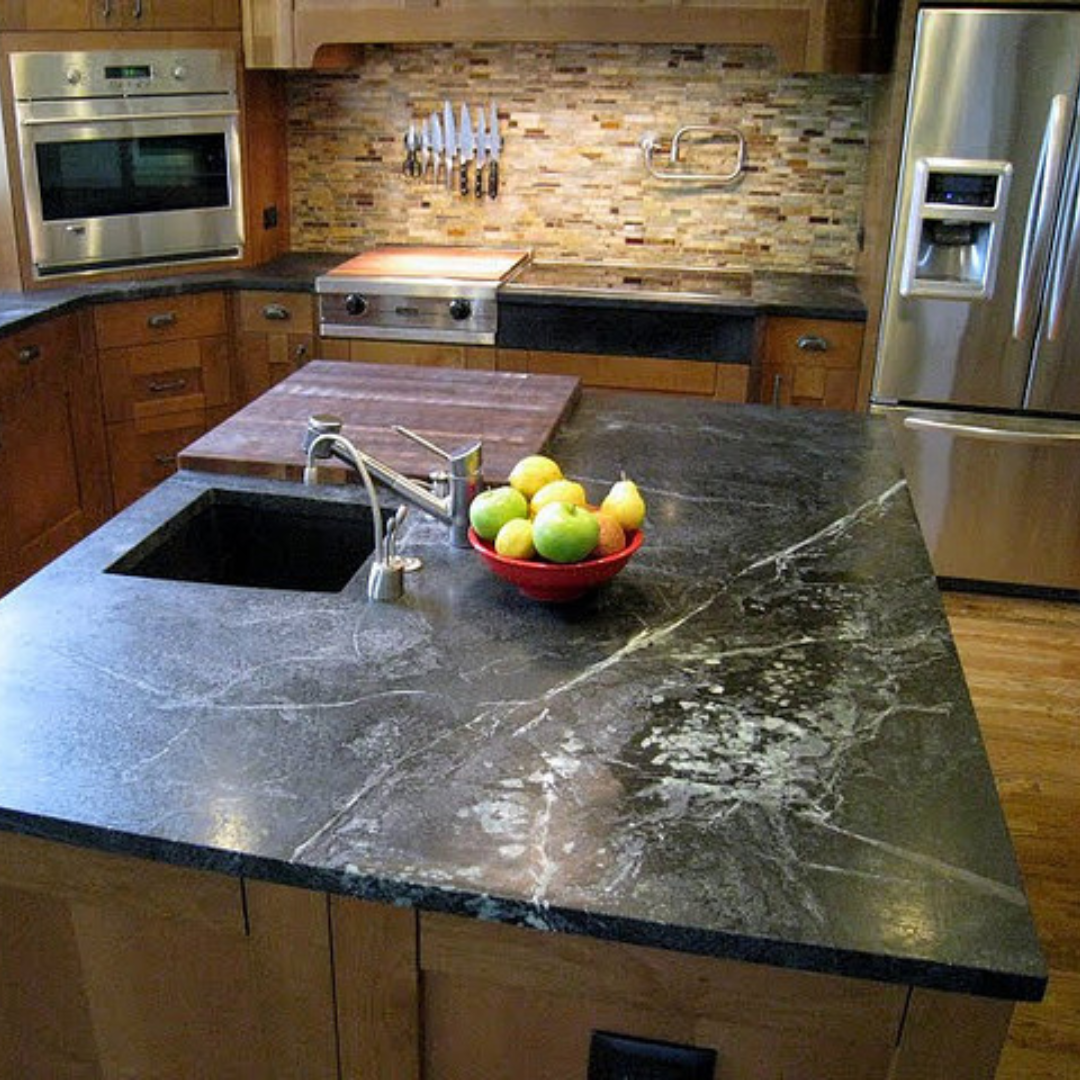 Benefits of Soapstone Countertops
When you are trying to choose the perfect countertop for your kitchen or bathroom, you should definitely consider soapstone. Soapstone is a great choice for countertops. For one, soapstone is extremely durable, meaning it will last for many years. This will give you great-looking counters that will hold against daily wear and tear. It is also heat-resistant, so you can place hot pans on it without worrying about damage, making it perfect to put in your kitchen. Soapstone is also a non-porous material, so it is resistant to stains and easy to clean, soapstone counters can add a beautiful, unique look to your home. 5280 Stone can help you find the perfect soapstone counters for your home.
When choosing a countertop material, you will find there are very few natural stone options, with soapstone being one of them. It has a rustic appearance that will enhance the versatility and beauty of your home. Being a natural stone, each slab will be unique, giving you one-of-a-kind soapstone counters. Soapstone is also environmentally-friendly; since it is not manufactured with synthetic chemicals, this material is a better alternative for the environment. When extracted it does not damage the earth, and it can be recycled.
Uses for Soapstone Countertops
With soapstone's heat resistance, you may think it would only be good for kitchen countertops. However, this unique and natural stone can be used in many ways in your home. Here are a couple of ideas for using soapstone around your house.

Soapstone bathroom countertops:
Soapstone is great for bathroom vanities and counters. It offers durability, is easy to clean, and provides a unique look. It can also add some elegance and value to your home.

Outdoor countertops:
Soapstone is an extremely durable material that can withstand the elements. This is due to its low porousness and natural hardness. Added to the fact that it is heat resistant, soapstone is perfect for outdoor countertops and outdoor kitchens.
If you are looking for quality soapstone countertops in Denver, come see the 5280 Stone showroom. We have a wide variety of soapstones colors to choose from. We also have custom countertops, made by our stone fabricators in Denver, so you can get the look you want for your home.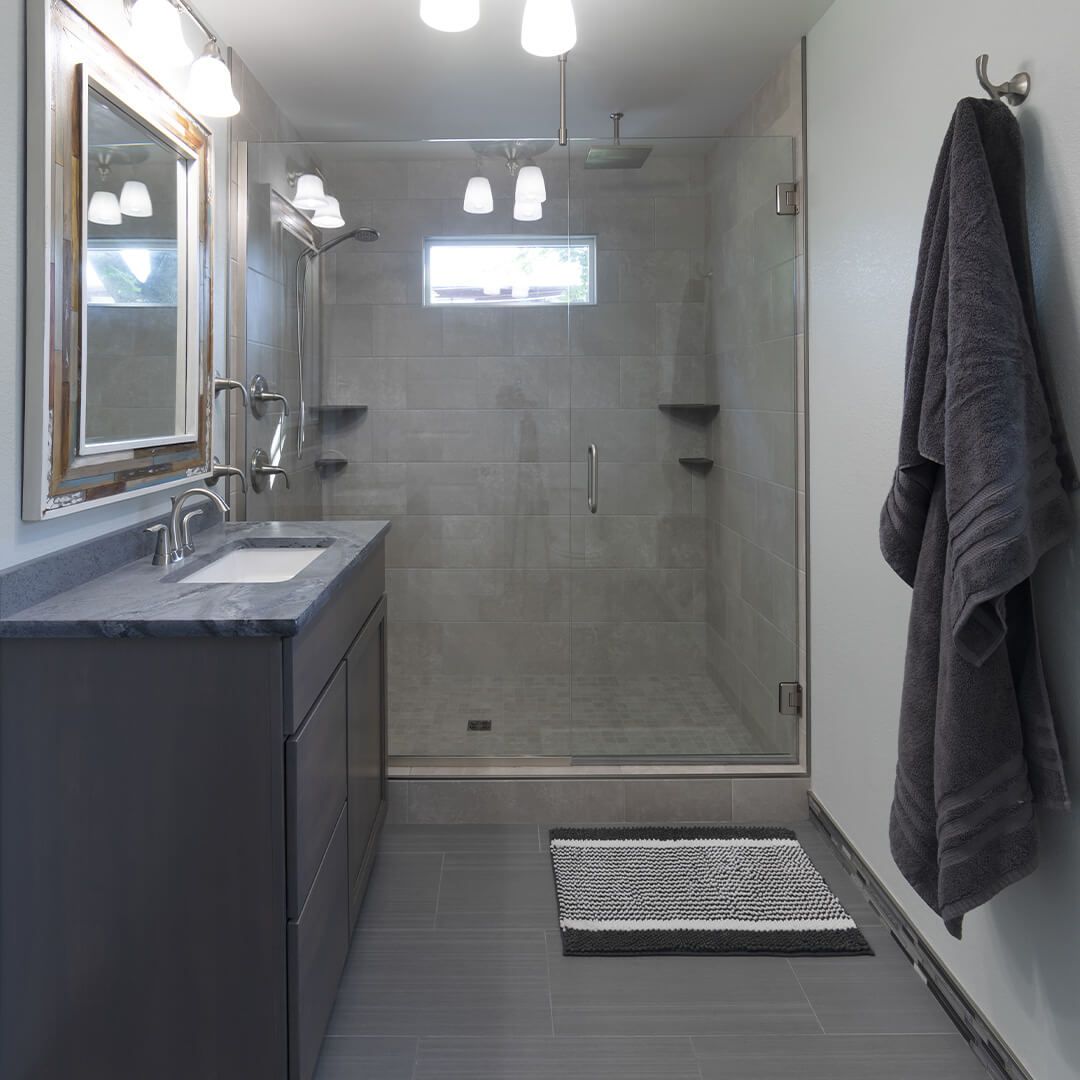 Custom Soapstone Countertops in Denver
Are you ready to find a unique soapstone countertop to add to your home? If you need an odd size, shape, or have a custom idea our countertop fabricators and installers can help you get the perfect fit. 5280 Stone has countertop fabricators in Denver that can design and create your countertop to meet your needs and budget. Whether you need this natural material for a kitchen, outdoor area, bathroom or anywhere else, our team can create beautiful custom soapstone countertops that will be a perfect fit in your home.
Order Soapstone Countertops From 5280 Stone
5280 Stone is the premier stone fabricator in Denver, Colorado. We have a large selection of soapstone countertops to use all around your house, as well as custom pieces to meet your specific needs. We will help you choose the right soapstone, and our installation team will make sure your new countertops are installed to your satisfaction.